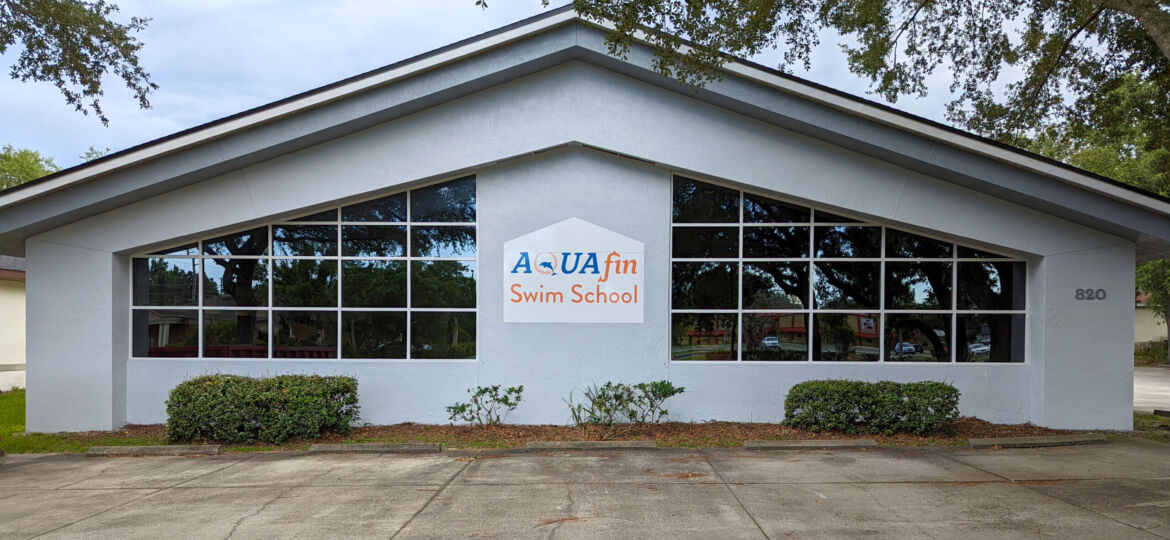 July 7, 2022 – AQUAfin Swim School, Northeast Florida's premiere swim school led by two-time local Olympian Nim Shapira, announces its first franchise facility opening in Orange City next month. The state-of-the-art facility located at 820 Commed Boulevard, Orange City, FL 32763 will expand AQUAfin's established footprint in the northeast further south in the sunshine state, providing swim lessons and water safety instruction to children starting as early as two months old. 
With child drowning deaths hitting a record high in Florida in 2021, the decision to franchise as a means to better spread swim safety awareness and education across Florida became a no-brainer for Shapira.
"We are excited to expand into franchising after nearly a decade in business and further spread our swim knowledge and experience throughout Florida," said Shapira. "We're extremely proud to have Rodion as our first franchisee! Being a former Olympian himself combined with his career experience gives us the utmost confidence he will bring amazing water safety and swimming instruction to the Orange City community."
Behind the first franchise is a husband-wife team, Rodion and Cassidy Davelaar. Rodion Davelaar and Shapira first met while swimming at The Bolles School in Jacksonville, FL in 2006. The relationship built at Bolles has lasted all these years later and they are now both owners of AQUAfin Swim Schools.
Davelaar's decision to franchise with AQUAfin came down to Shapira's passion for swimming and desire to teach children to be safe in the water mirroring his own. "As an Olympic swimmer and with my wife being a pediatrician, we know the importance of prevention and the best way to prevent a swim-related tragedy is to enroll children in swim lessons early," said Davelaar. "The joy I found teaching my two children to swim showed me I wanted to help other families do this as well."
AQUAfin currently has 70+ employees serving thousands of local families at its corporate locations in Mandarin, Town Center and St. Augustine. With a pipeline of 15+ franchising opportunities, AQUAfin continues its mission to create a community of safer swimmers through positive education, one swim school at a time. If interested in opening a franchise with AQUAfin Swim School, please visit: aquafinswimschool.com/franchise.