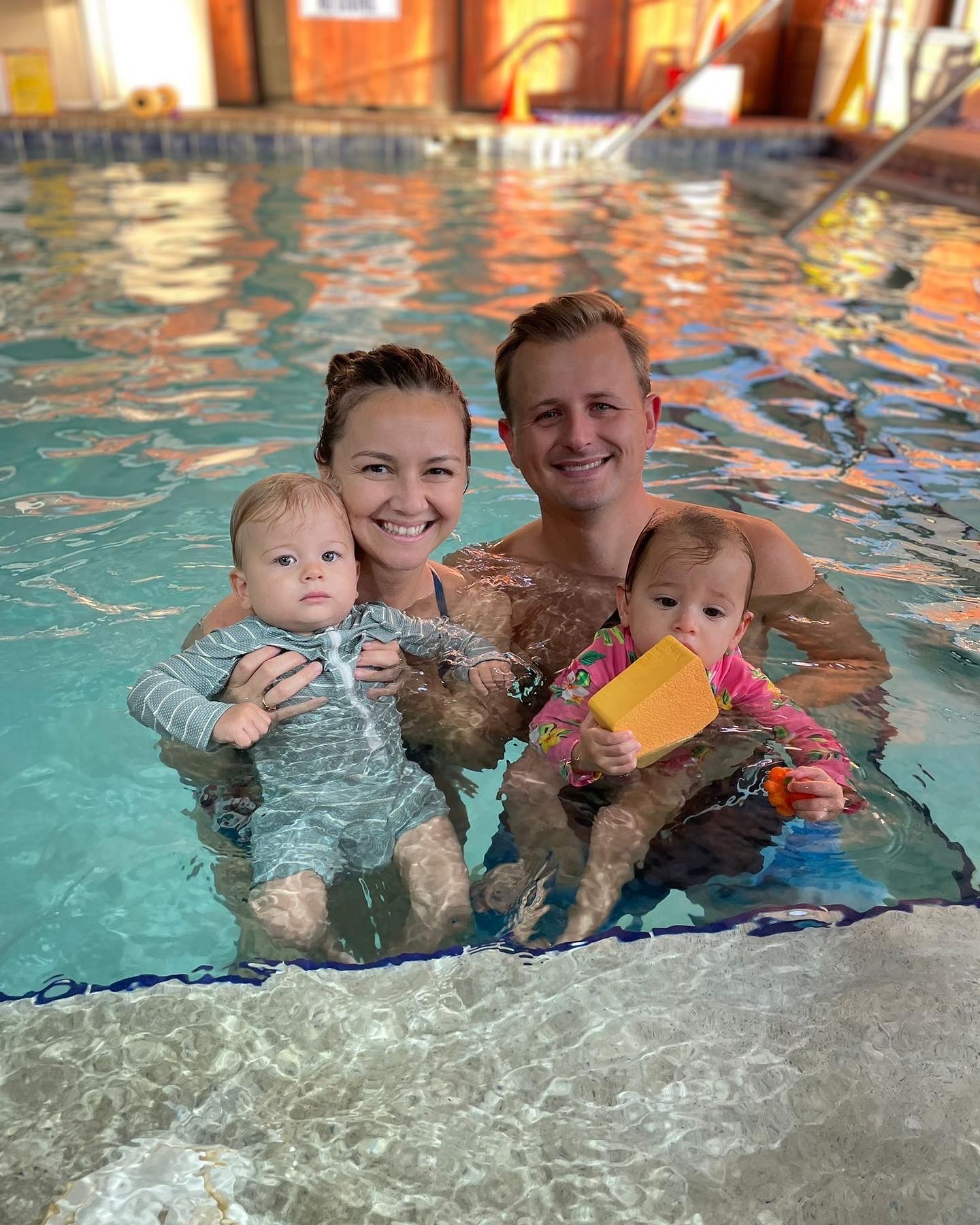 An Interactive and Engaging Experience
At AQUAfin, we believe in a FIN-tastic experience for everyone with trauma-free swim lessons that focus on developmentally-appropriate drills to engage toddlers and educate parents on water safety and long-term swim success. In Parent and Baby classes expect to introduce your little ones to the water with splashing, kicking, toys, and a whole lot of singing! We have three different Baby Classes based on age as you start your swim journey and make milestones TOGETHER!
** All parent and baby classes are based on age for safety and development purposes **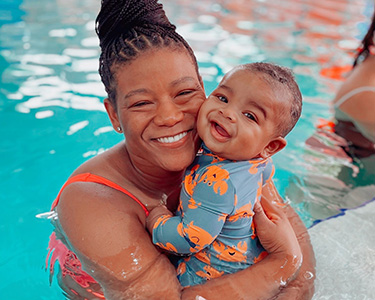 Parent and Infant
2 – 8 months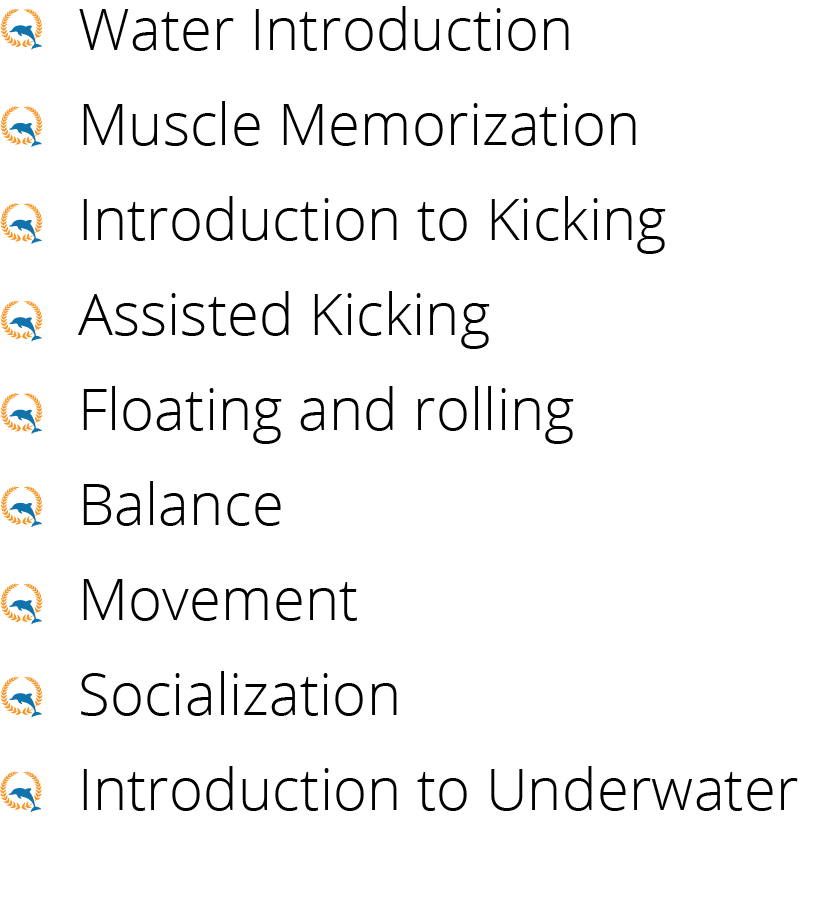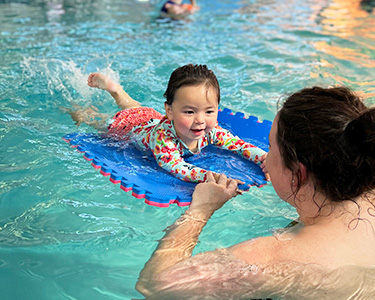 Parent and Tot
9 – 19 months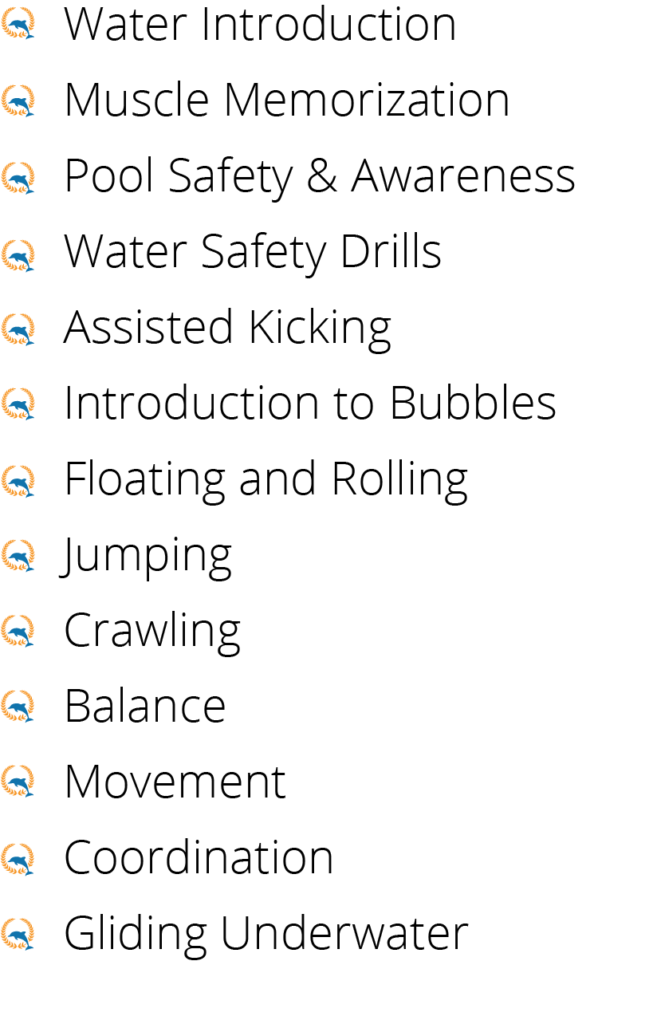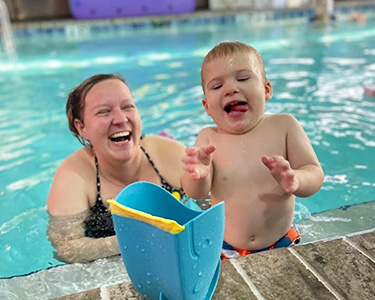 Flipper Transition
20 – 36 months
Important Information About Our Parent and Tot Classes
** All parent and tot classes based on age only for safety and developmental purposes
Age requirements:
2months- 36months
Class ratio: 1:8
Class Requirements
One parent MUST be in the water
Proper bathing suits – 2 layer diaper REQUIRED! better be safe than sorry – waterproof diaper and reusable swimsuit on top.
See our 2 diaper policy for more information.
Class Description
Jump in the pool and have a FUN time with your child at our AWESOME Parent-Tot classes! Our pools are indoor and HEATED (91F) year-round. Our pools are specifically designed for swim lessons to give our swimmers the best AQUAfin experience!
Parent-Tot classes are FUN for both parents and babies as you starting your swim journey and make milestones TOGETHER! Parent and tot classes are a great time to bond with your child and learn water safety skills!
In Parent-Tot classes, we make sure to educate both parents and babies in an encouraging environment focusing on fun and long-term progress. We have the philosophy of positive reinforcement will lead to healthy progress and will allow your swimmers to enjoy their progress in the pool. Your baby will surprise you with their swimming skills and how quickly they will become more comfortable in the water!
Skills you will work on:
Pool safety & awareness
water introduction
Kicking intro
Introduction to blowing bubbles
Water safety drills
Floating and rolling
Swimming underwater
Muscle memorization
Coordination
Social skills
Swim Diaper Policy
At AQUAfin Swim School, cleaniness of our water is a huge priority! One way we do this is to ensure that our kiddos who are not potty trained wear properly sized swim diapers with a double layer of protection. According to the CDC, no swim diaper holds fecal material beyond 3-5 minutes. Having both the disposable swim diaper as well as the sealed swim diaper, helps keep everyone safe and prevents shutting down the pool for lessons!
Children are not required to wear a swimsuit or additional layer on top of their swim diapers. WE DO NOT ALLOW the use of any type of
regular disposable diaper in the pool. These diapers do not keep solids from entering the pool. IN addition, please do not bring your
child to class if they have had diarrhea within the past two days