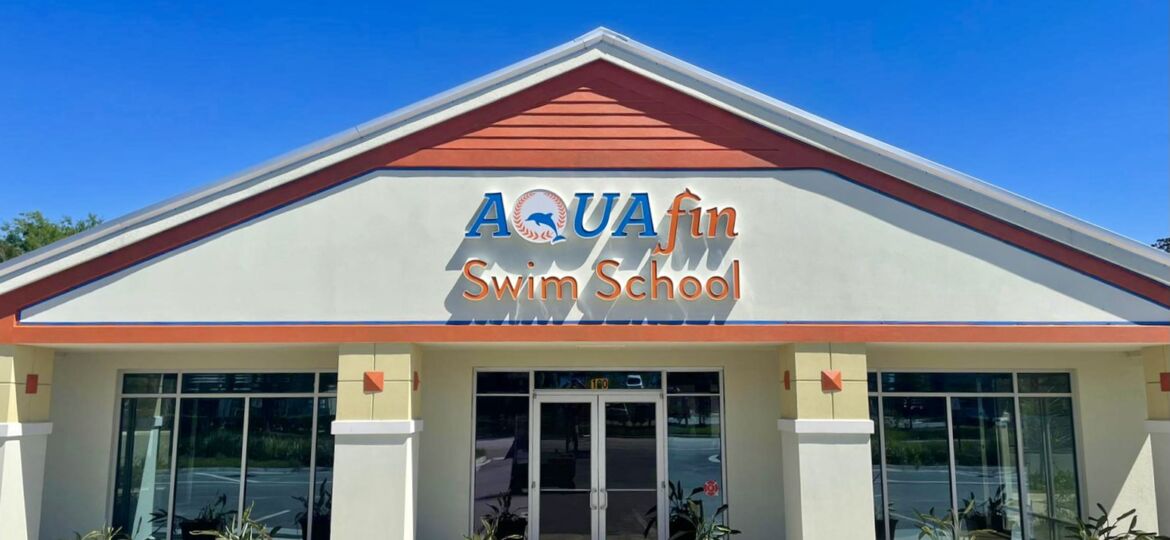 March 18, 2022 – We're excited to announce a new location opening at World Golf Village in April 2022. With a minimum of 10 drownings in the U.S. each day, this facility will not only bring more than 30 jobs to the community, it will provide a family-friendly environment to teach countless children to be safer around the water. 
The $2.2 million state-of-the-art facility will have a heated indoor pool and high-quality purification system to provide year-round lessons, seven days a week, rain or shine. Lessons are progress-based starting with a 1-instructor-to-4-student ratio as young as two months old, with parent and tot classes (1:8), and go up to adult.
"When I was seven years old, my uncle saved me from drowning," said Founder Nim Shapira Bar-Or. "The statistics for drowning in the U.S. are overwhelmingly high, especially here in our sunshine state where we are surrounded by water. I want AQUAfin Swim Schools to play an active part in lowering these statistics and make our community a safer place to live in."
Now through the second week of April, AQUAfin is offering a Pre-Opening AQUAfin Founders Special for the new school located at 130 Center Place Way, St. Augustine, FL 32095, where the annual registration fee ($35) for the first year will be waived for the first 50 registrants. The first 50 people will also receive a free swimming cap and pair of goggles with their package. More information can be found at aquafinswimschool.com or by calling (904) 775-9400.