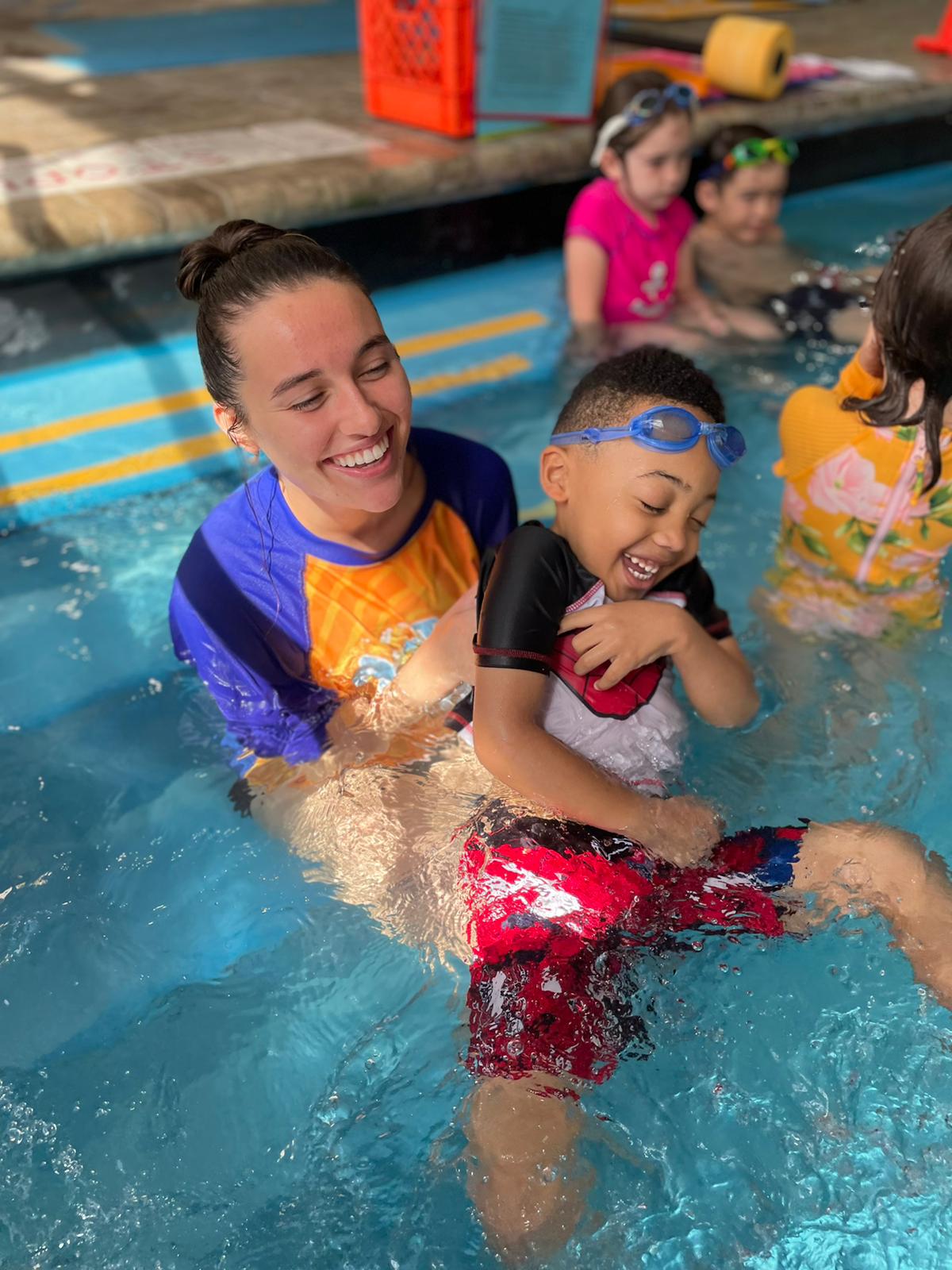 Dedicated to providing the BEST swim lessons and experience to Northeast Florida
AQUAfin, Jacksonville's premiere swim school led by two-time Olympian Nimrod Shapira Bar-Or, announces the opening of a new location in Fleming Island in Coming 2024. With a minimum of 10 drownings occurring in the U.S. each day, this facility will not only bring more than 30 jobs to the community but will also provide a family-friendly environment to teach countless children how to be safer around the water. The Fleming Island location will be the 6th brick-and-mortar location AQUAfin has opened since coming to NE Florida.
The new location is the biggest swim school AQUAfin has built to date, with a 12,000 square feet building. Renovations and constructions for the new location have started this week and will be done by the end of 2023. The state-of-the-art facility will have multiple heated indoor pools and a high-quality purification system to provide year-round lessons, seven days a week, rain or shine. Lessons are progress-based starting with a 1-instructor-to-4-student ratio as young as two months old, with parent and tot classes (1:8).
"When I was seven years old, my uncle saved me from drowning" said Founder Nimrod Shapira Bar-Or. "The statistics for drowning in the U.S. are overwhelmingly high, especially here in our sunshine state where we are surrounded by water. I want to play an active part in lowering these statistics and make our community a safer place to live in. As an Olympian, this is not just a job for me or my team, this is a life mission, and we are excited to come to Clay County."
From now until December 2023, AQUAfin is offering a Pre-Opening Founders Special for the new school located at 2276 Village Square Pkwy, Fleming Island, FL 32003. The first 50 registrants will have their annual registration fee ($35) waived for the first year and will receive a free swimming cap and pair of goggles with their registration. More information can be found at aquafinswimschool.com or by calling (904) 775-9400.
Follow this location on social media!
Frequently Asked Questions
AQUAfin Swim School Fleming Island
what our Members have to say
Not sure which class is right for your swimmer?
Sign up for a FREE assessment and we'll place them for you!