Are you ready to change lives?
Start The Process To Become An AQUAfin Franchisee!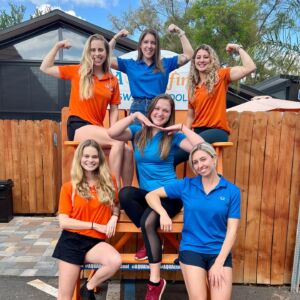 The motivation and development behind AQUAfin is simple. We are a COMMUNITY of individuals with a passion for swim safety. From our owner who is a two-time Olympic swimmer, who founded AQUAfin and inscribed its very principles, down to every single member of our staff, we all LOVE what we do!
This is WHAT you pay for, the guts of it all! It's your access to AQUAfin's knowledge a
nd experience in operating an AWESOME swim school!
Our team is dedicated to training and e
ducating you about all the things that
make our "WOW" service so special. We will b
e with you every step of the way, from the 
moment you sign your franchise agreem
ent, to the moment you open and start o
perating your swim school. Be warned, one o
f our mantras is "Perfection is LIMITLESS," 
which means we will NEVER stop trying to
perfect our craft. Your training and development will NEVER stop. If you are a good fit
 for our company culture, you understand that growth requires continuous adapta
tion to changes.
A comprehensive 5-week training at our headquarters in Jacksonville, FL. This
program is designed for owners and general managers. The program includes
classroom learning and actual on the job training. Yes, we believe in learning
through OSMOSIS! You will learn by d
oing!
The training areas includes:
Management

Curriculum

Operational Manuals

Customer Software

Marketing

Pre-opening visit and 3 days of

on-site training

Ongoing training opportunities at our headquarters

Online and in person
What is the motivation behind you wanting to own your own business? Why the swim school industry? We will not try and oversell you on opening a swim school because we are not in the business of overselling and under delivering. Owning your own swim school is not an easy task as it requires you to be open to the fact that you are not the true boss. Being a part of the service industry means that your members are the boss and it is your job to make sure you are delivering exceptional service each and every time. We call this the "WOW" experience!
Ask yourself the following questions:
Is this what YOU want to do?

Do you share the same passion as 

our current team?

Are you determined to be successful 

while also being open to learning the 

AQUAfin way?
Start the Process to Become an AQUAfin Franchisee!