behind the scenes And beyond
Are you passionate about swimming? Do you love working with children? AQUAfin is always looking for responsible and enthusiastic individuals to be a part of the AQUAfin Family.
Let's make a difference in a life of a swimmer!
Opportunities for growth, leadership, and career development.
We train ALL positions! Get trained in the AQUAfin method as a Swim Coach through our fun training process.
Paid training and flexible schedules.
Full and part time positions
PTO and holiday pay.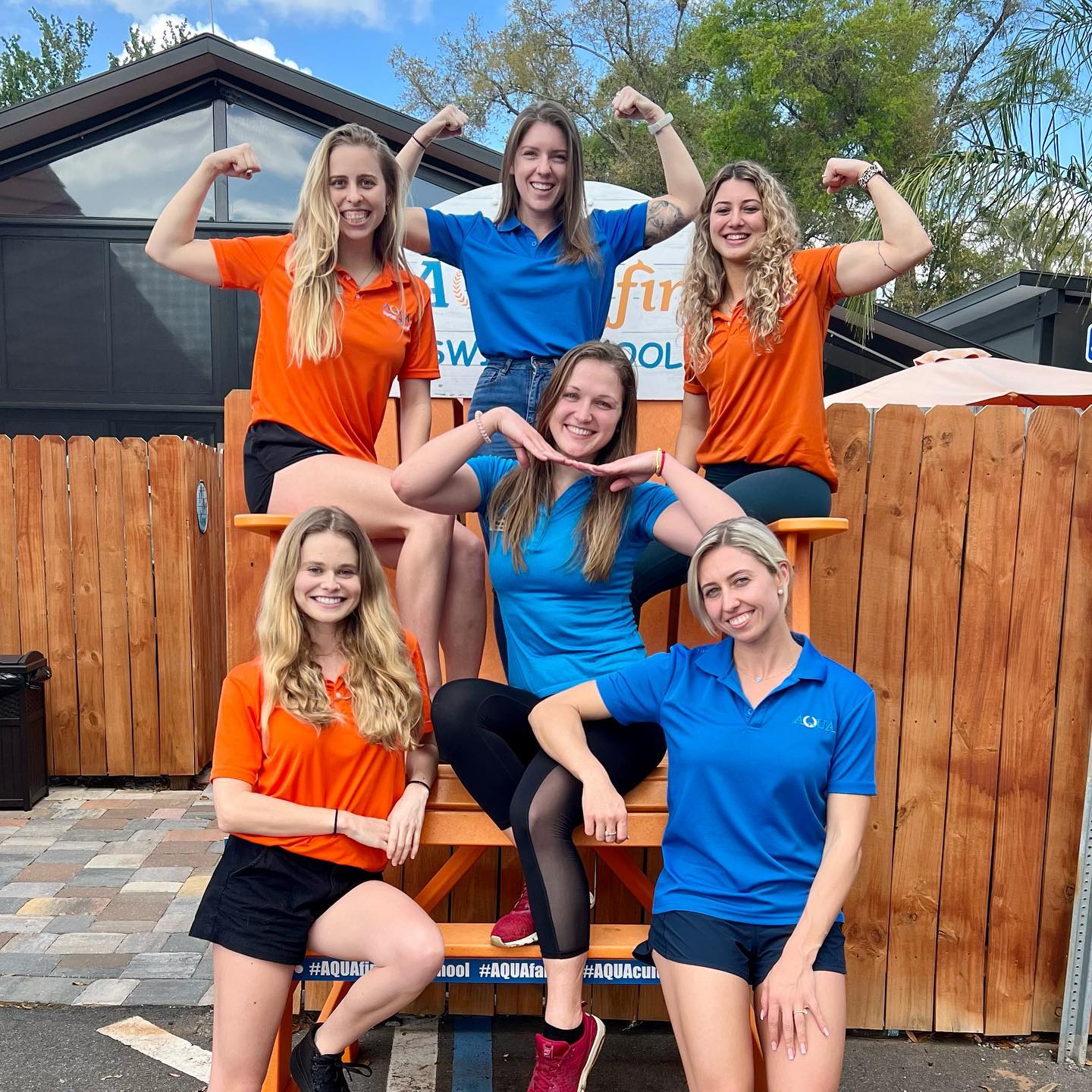 We're known for our smiling faces and unlimited amount of high fives. We give our members a fun environment to learn. 
Our ultimate goal is to help kids be safer around water and passion is contagious! We want passionate swimmers but we also want passionate LEARNERS. 
We work with kids and families first hand and want to showcase an air of professionalism. 
Studies show children learn better when they are in a fun environment. We're teaching them to swim but it doesn't mean we can't make it fun! 
We Believe In Hard Work, Passion & Positivity
The fun and safety of our members come first,. We are looking for positive and professional individuals to teach our kids to be safer around water! We want to give our members the best so we are looking for the BEST! 
We are looking for energetic candidates to join our staff part time and/or full time. We train and certify you in house, no experience is needed! Just the right attitude : ) We have both part time and full time positions! Apply here.